ORESTE FRANZI
In the early 1900s, Oreste takes over the reins of the family business.
Raised in the company founded by his father Felice, Oreste becomes passionate about leather goods from an early age.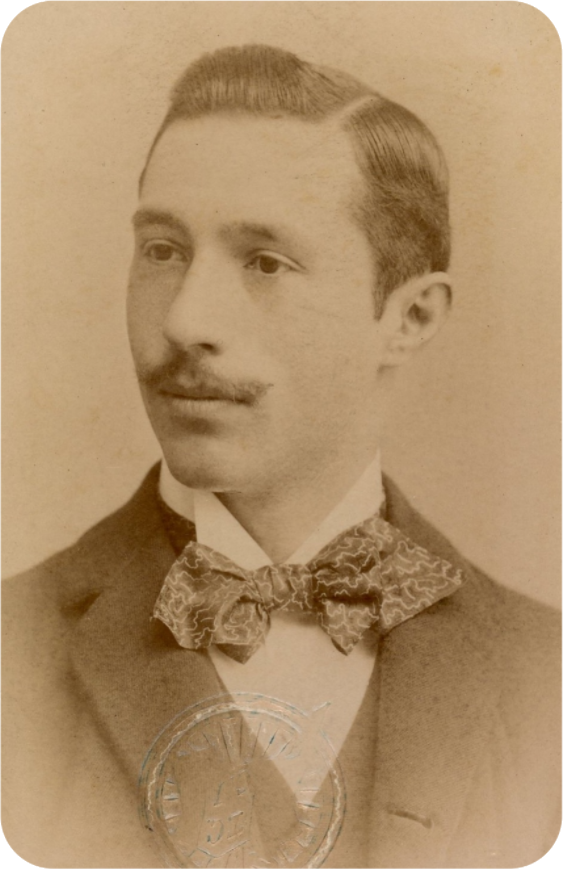 As a visionary young man, he actively contributes to make Franzi grow under the auspices of innovation and quality.
Driven by his curiosity and desire for sustainability, during his various trips to Asia, Oreste learns the most innovative vegetal tanning techniques and imports them to Italy.
In 1912, Oreste opens in Monza the first European factory to use vegetal agents for the tanning process: the Conceria Monzese.
Under the guidance of Oreste, the Franzi brand reaches even greater fame at an international level.
In those years, new offices and production sites are opened in Italy.
Oreste supports the commercial activities both through a strengthened network of stores in the main Italian cities and with an effective catalog sales system.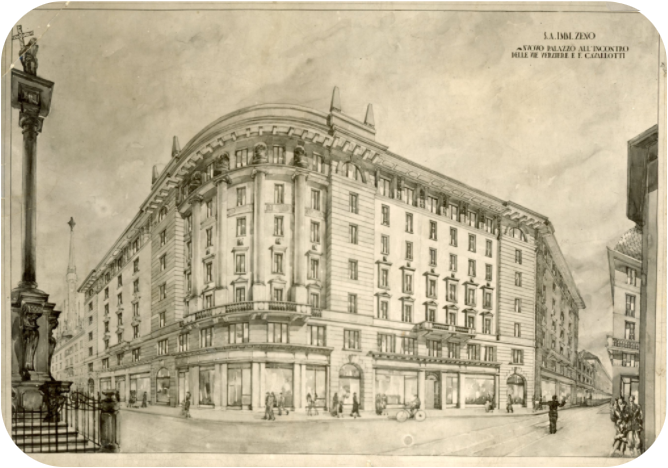 Oreste diversifies Franzi's business by introducing a line of office furniture and, subsequently, by founding in 1926 the "Fabbrica Italiana Bottiglie Isolanti" which markets the first thermos bottles in Italy. It is precisely the Franzi thermos, under the "Thermax" label, that are selected by Umberto Nobile for his expedition by airship to the North Pole.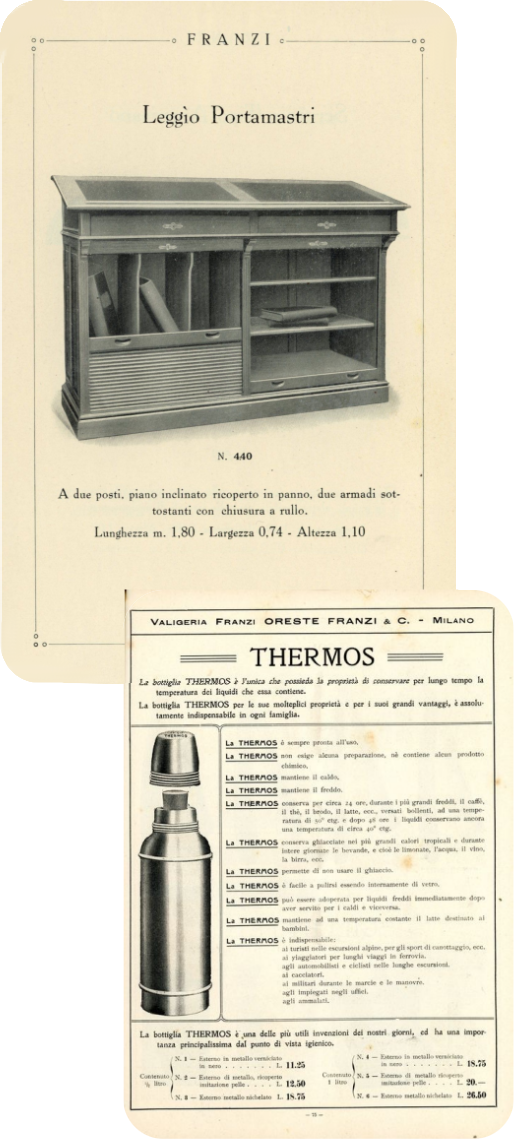 Oreste pays particular attention to the well-being of employees and improves working conditions in Franzi's factories and offices through modern incentives, support and assistance policies.
Oreste injects his incredible energy into all of Franzi's activities, remaining at the helm of the company during many years of success and growth that earn him, in 1933, the title of Cavaliere del Lavoro, a title already bestowed upon his father Felice.
Sorry for the inconvenience.
Search again what you are looking for