ITALY'S MASTERS OF LEATHER
Franzi's passion for the art of leather goods has been the basis of the brand's activities since the very beginning. Admiring the high quality of their transalpine competitors and wishing to attain the same level in a short period of time,
The Franzi family imports to Italy the best French and Austrian craftsmen and introduces the most modern tanning techniques learned from Germany.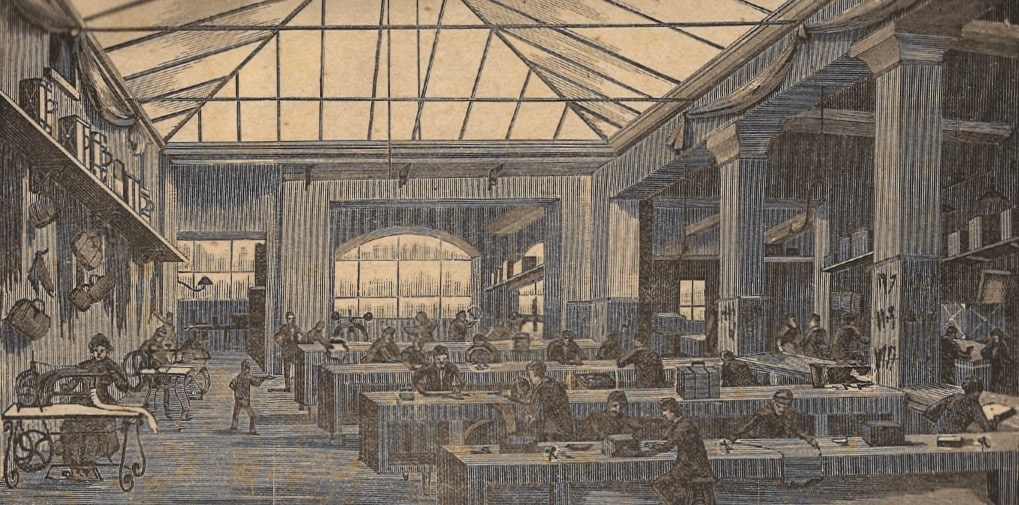 Franzi's brilliant intuition is to combine the Italian leather goods tradition, recognized already for its sturdiness and durability, with the refinement of techniques perfected by foreign brands already in the first half of the 19th century.
Thus, the first Italian luxury leather goods district is born in Milan in the second half of the XIX century.
The Franzi family is therefore responsible for starting a new tradition of producing luxury accessories, for which Italy is known worldwide today, and for training entire generations of artisans.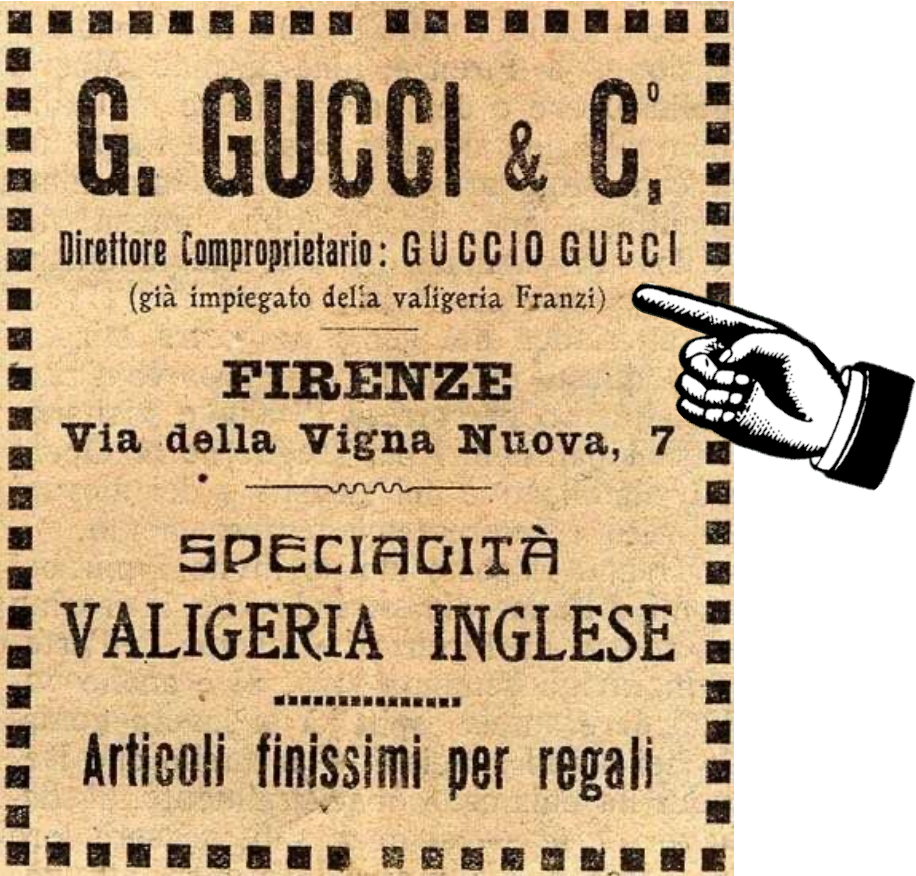 One of the family's most illustrious students is Guccio Gucci, founder of the famous brand.
Guccio learns how to select, dye and to make fine leathers at the Franzi factory.
It is Guccio himself who uses the words "Guccio Gucci, former employee of the Franzi luggage factory" to promote the opening of his first shop in Florence in 1921.
Oreste Franzi, Felice's son, introduces further innovations which push forward the brand and the entire sector.
Thanks to several trips and stays in China, Japan and Singapore, he learns new techniques for the construction of trunks and for the treatment of leather.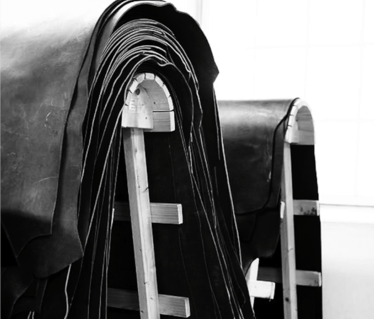 This knowledge allows him to open one of the first European plants using vegetable tanning techniques, the Conceria Monzese, in 1912.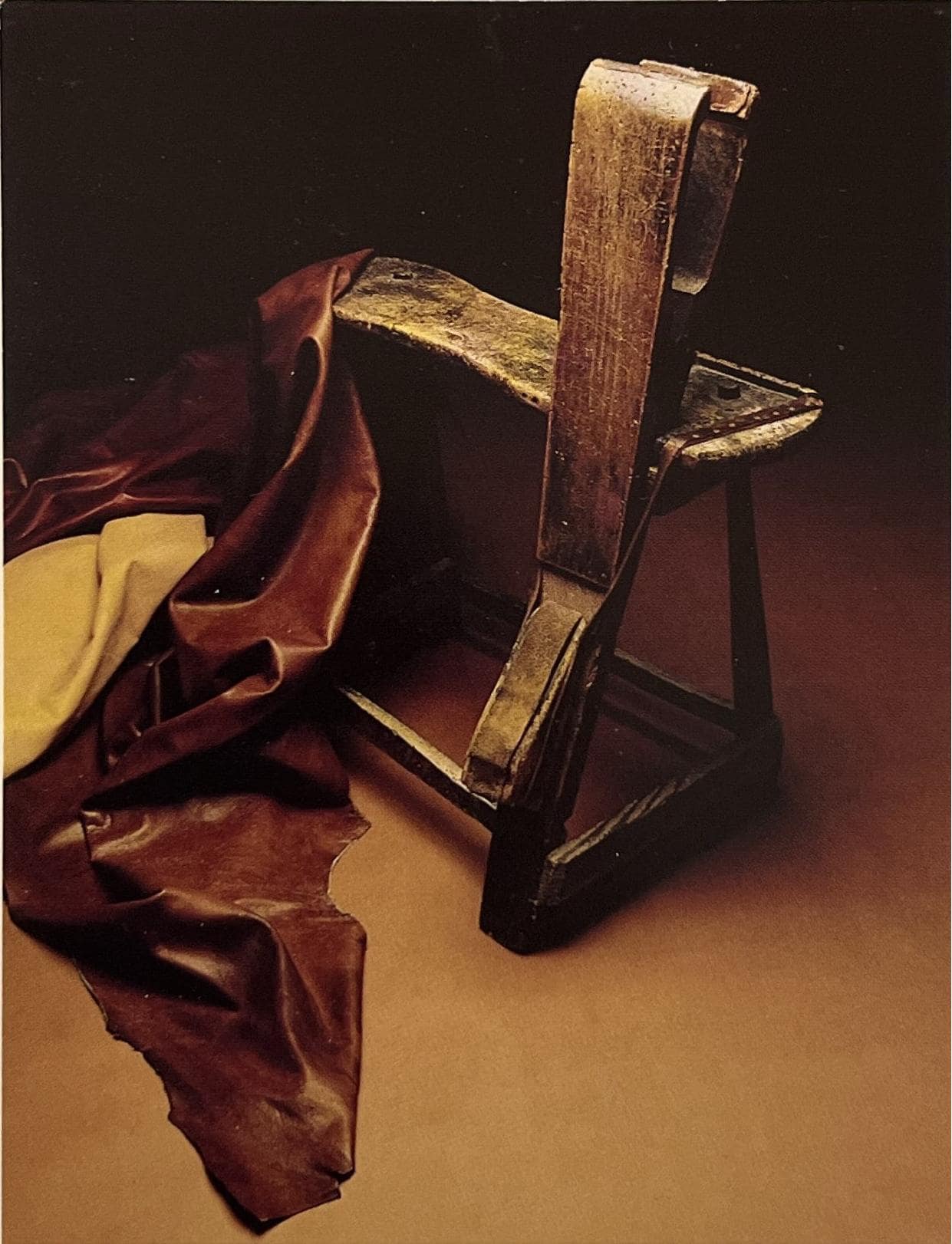 A pioneer and a visionary man, Oreste Franzi, focuses his attention onto sustainability already at the beginning of the 20th century, worrying about replacing the polluting chemical tanning process with new vegetable tanning techniques.
It is this same laboratory that creates the "Cuoio Franzi", the emblematic material of the brand.
Oreste Franzi personally selects the best natural additives for the treatment and colouring of leather, including extracts of walnut, mimosa, red quebracho from Uruguay and plum.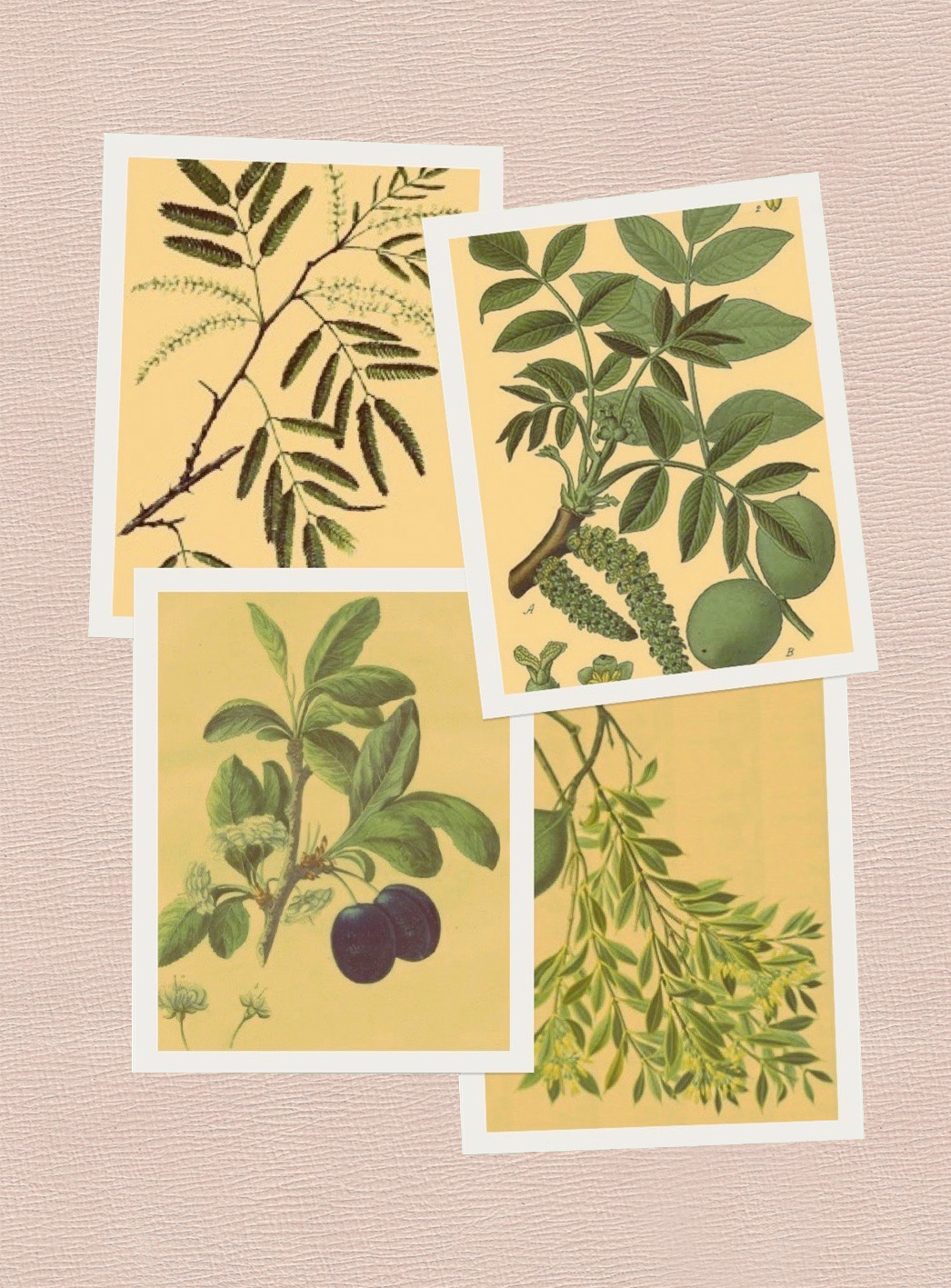 To this day, Franzi's artisans guard the most refined leatherworking techniques. Proudly and passionately carrying on the Italian tradition, they guarantee the perfection of each creation.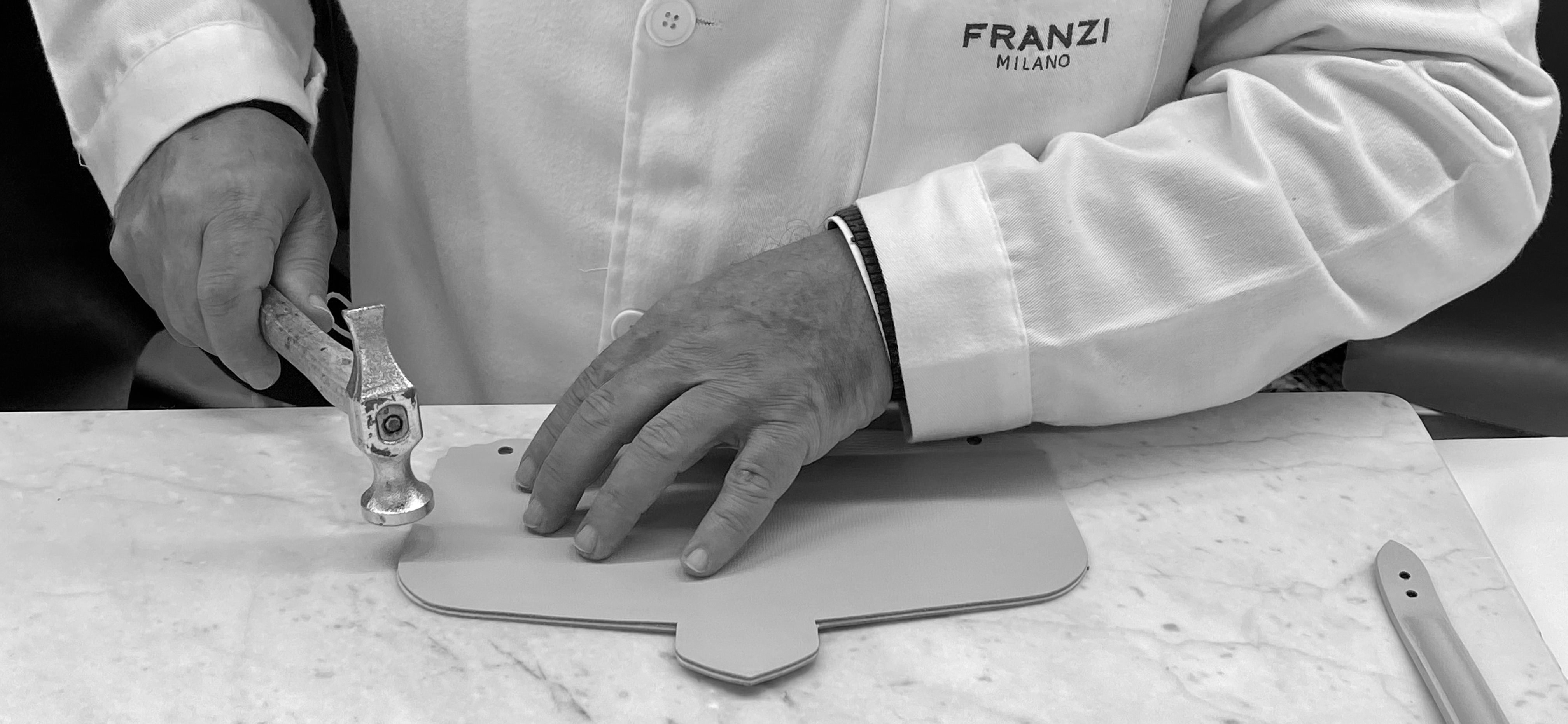 Sorry for the inconvenience.
Search again what you are looking for