FELICE FRANZI
The son of Rocco Franzi, Felice, is the one who officially founds Valigeria Franzi in Milan in 1864.
An ambitious and determined man, at the age of twenty, he transforms his father's small craft business into a proper factory, dedicated not only to the production of suitcases and trunks, but to all kinds of leather goods.
Felice introduces new manufacturing techniques and invests in advanced machinery and skilled labor.
He has the brilliant intuition of combining the strength, functionality and durability of the Italian leather goods tradition with the refinement of leather creations from other countries.
The most expert craftsmen are hired from Austria and France to train local workers and to grow a unique expertise in Franzi's Milanese factory.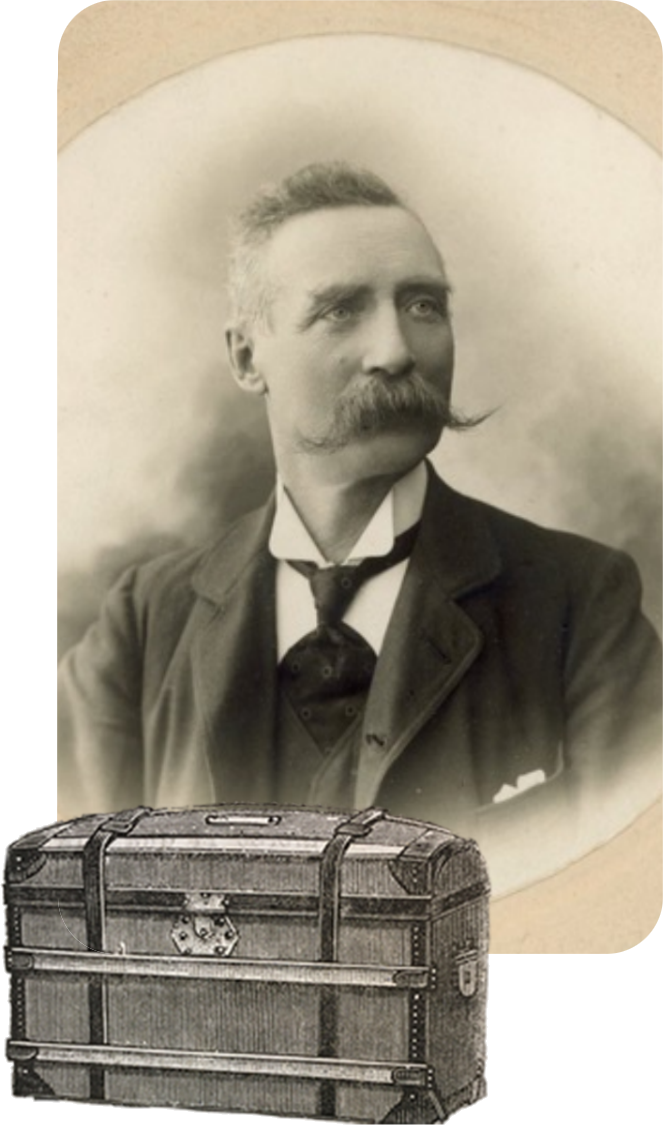 Under Felice's leadership, the production of Valigeria Franzi quickly reaches a remarkable degree of perfection, both aesthetically and qualitatively, making Franzi creations appreciated in Italy and abroad.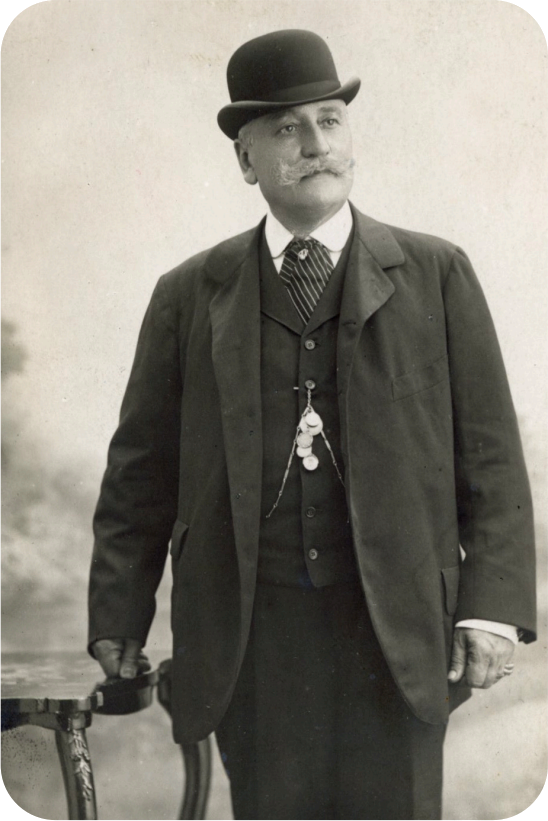 Amongst the most successful products introduced by Felice, the incomparable "Franzi suitcase" stands out for its modern design and functionality.
With a clear vision for growth and international success, Felice, in 1905, opens shops in Milan and Rome as well as in Vienna and London – an unusual step at this time.
Due to his valuable contribution, Felice Franzi receives various honors from the Royal House of Savoia, until he becomes Grand Officer of the Crown of Italy.
In 1905 he is honored with the title of Cavaliere al Merito del Lavoro.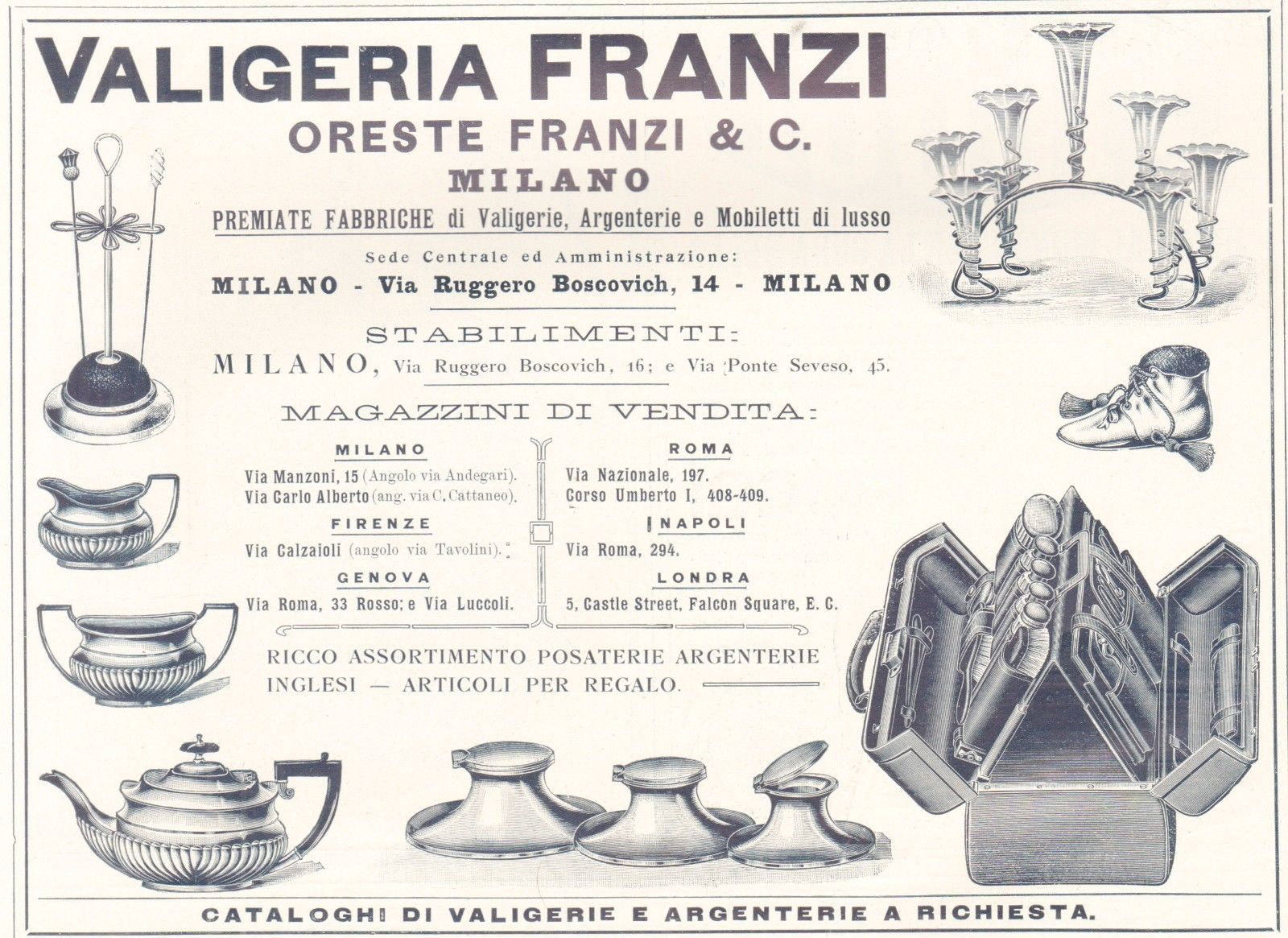 Sorry for the inconvenience.
Search again what you are looking for